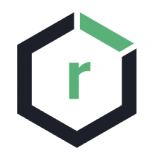 Nexus Repository Pro
Manage binaries and build artifacts across the entire SDLC.
The need for organizations to deliver technologies faster is forcing developers to embrace the power of open source development. Today, almost 15,000 new or updated open source releases are being made available to developers every day.
The flow of these components into and through an organization creates a complex software supply chain that can negatively impact speed, efficiency, and quality if not properly managed.
Nexus Repository Manager serves as the universal local warehouse to efficiently manage and distribute component parts, assemblies, and finished goods across your entire software supply chain.
Version control systems and package registries do not scale when managing proprietary, open source, and third-party components. Organizations need a central binary and build artifact repository to orchestrate the flow of these components across the entire DevOps pipeline.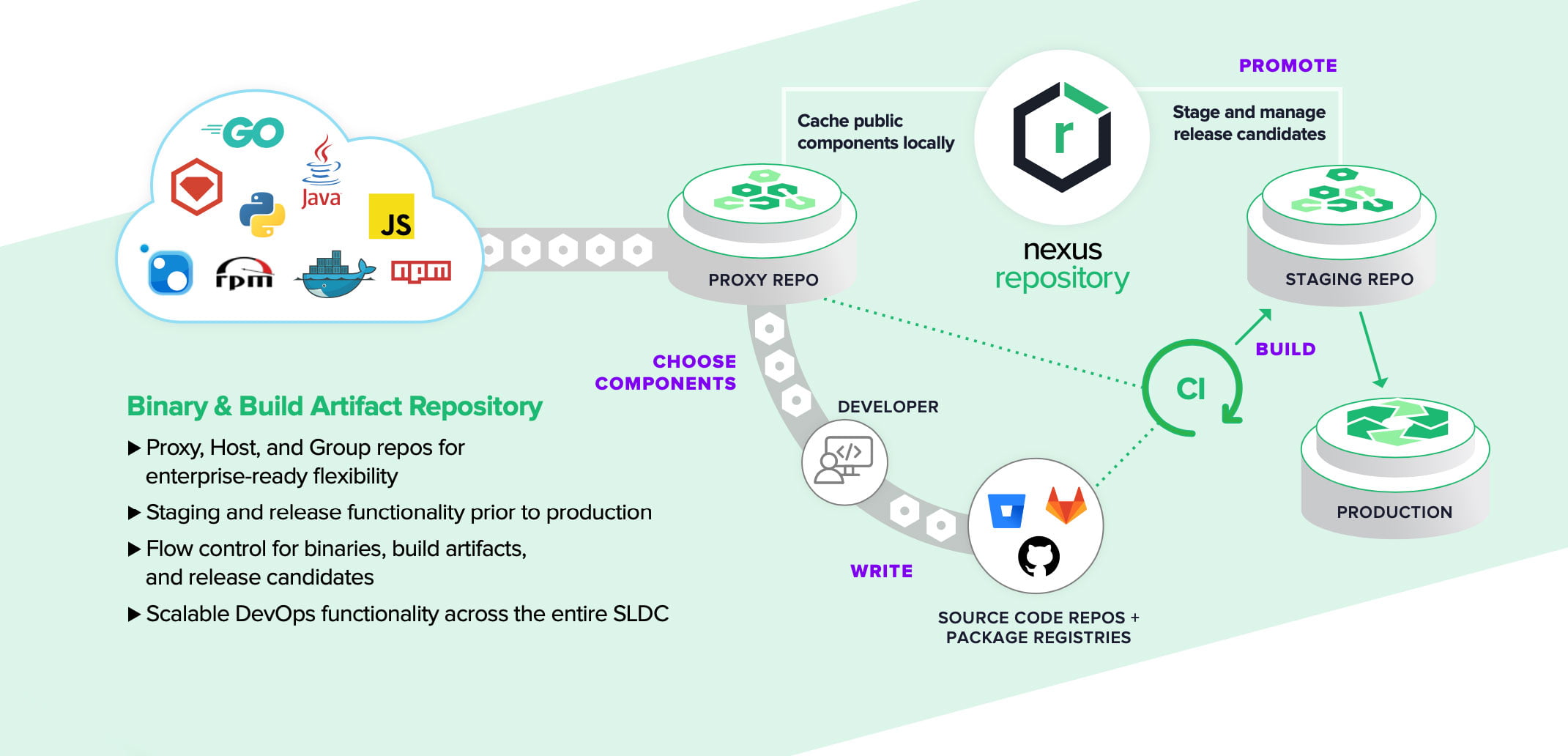 Designed with Developers in Mind
In the world today, speed is critical. Open source is everywhere and organizations need to release value to customers faster, staying ahead of the competition.
Accelerate the pace of software innovation with universal support for the most popular developer tools and ecosystems.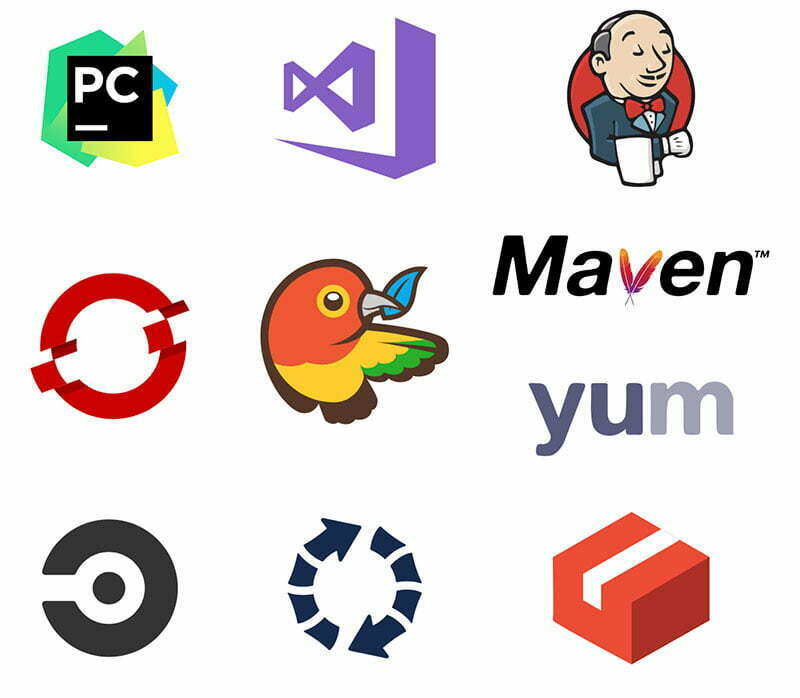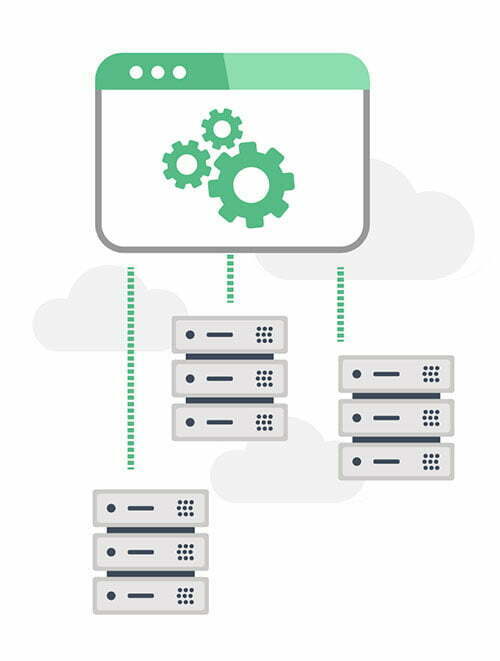 Flexible Storage Capabilities and Reliability on Premises and in the Cloud
Nexus Repository Pro powers enterprise environments with reliable, high-performance availability.
Scale DevOps delivery, on premises or in your favorite private cloud, with dynamic storage, high availability, and active/active clustering.
Stage and Manage Release Candidates with Dedicated Security
Staging and release functionality provides streamlined oversight and quality assurance processes prior to production.
Share binaries, snapshots, and releases—which can be easily tested, promoted, or discarded—between groups of developers.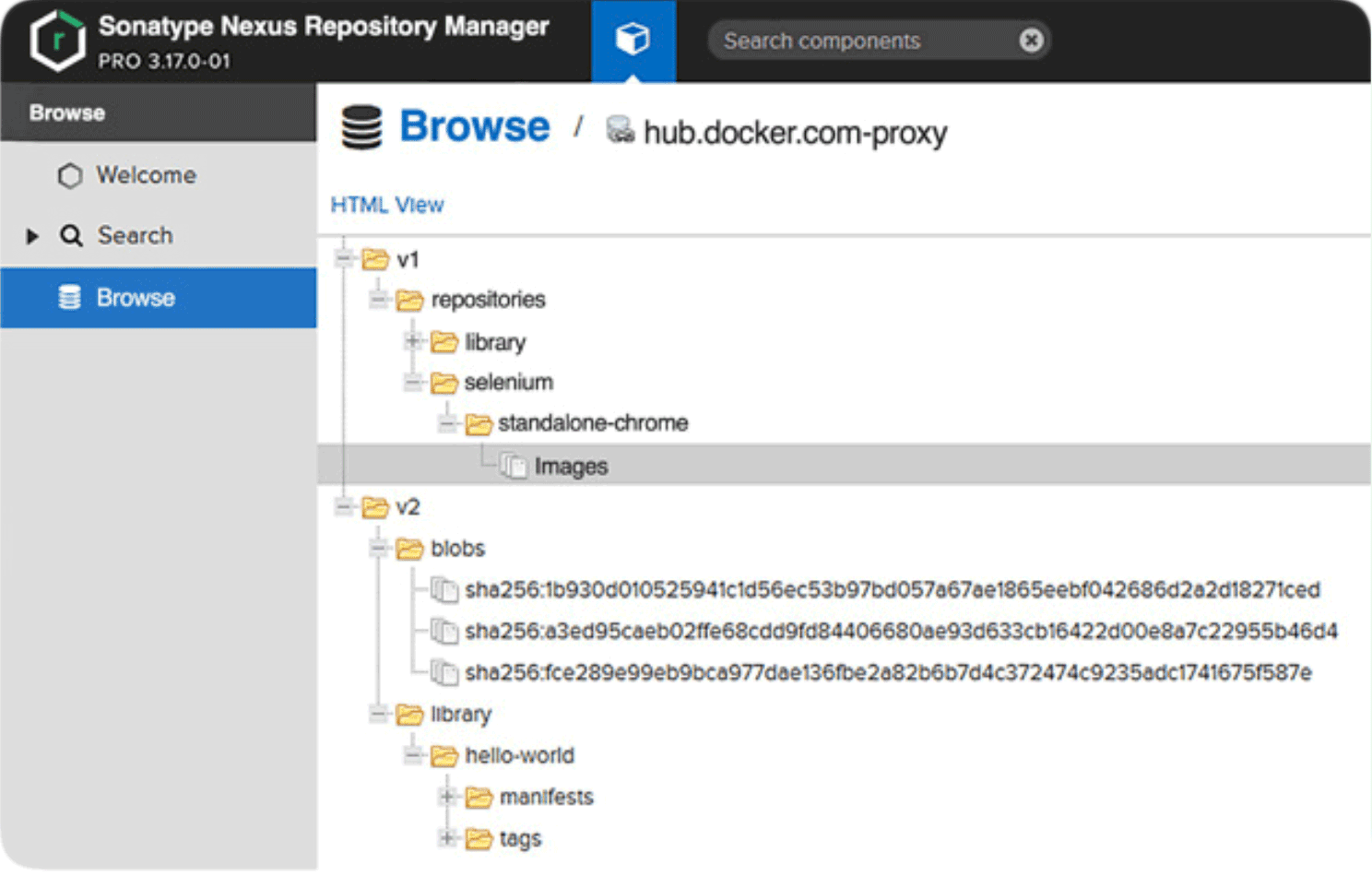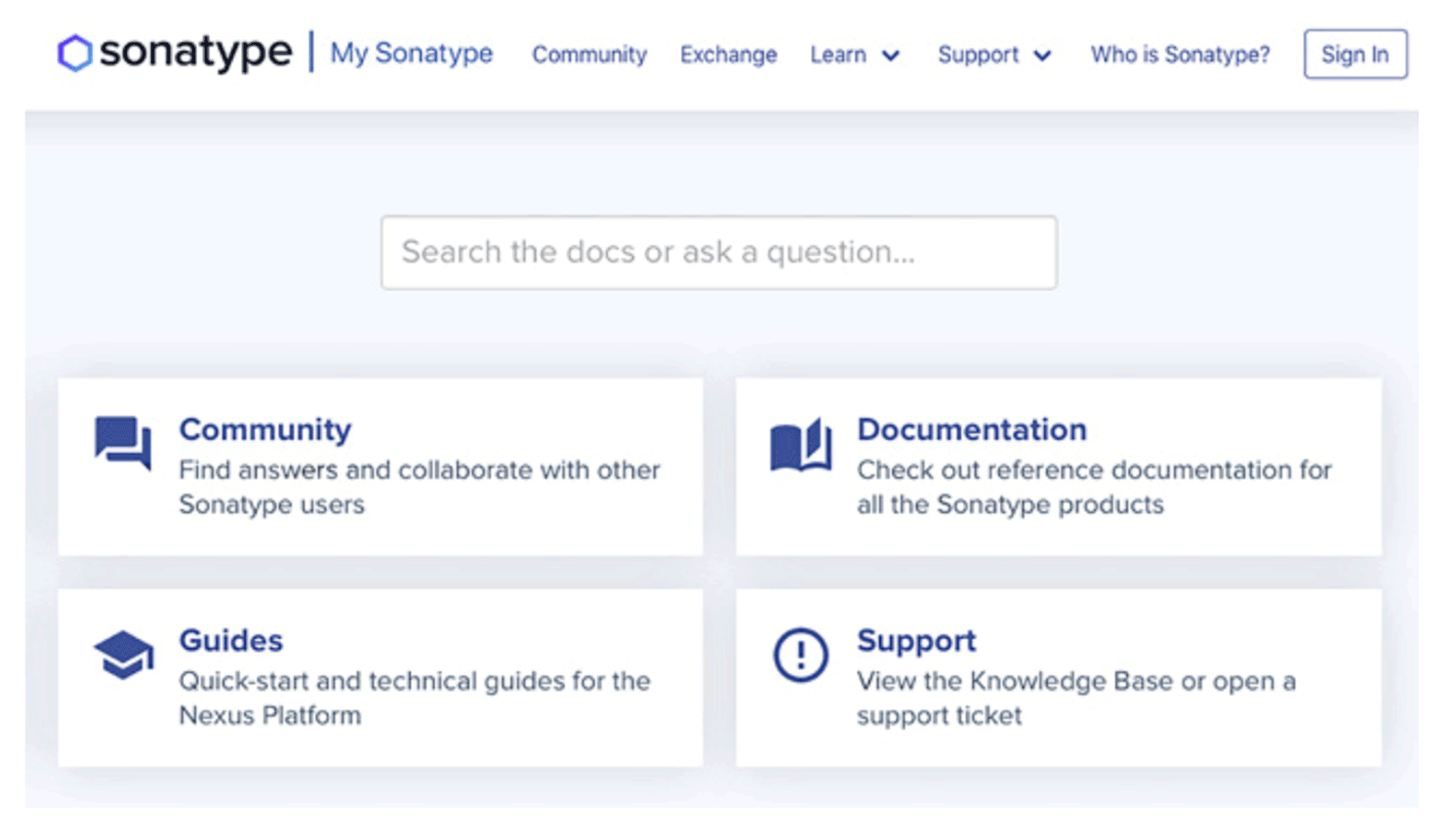 Customer-Centric Experience with World-Class Enterprise Suppor
Sonatype has been with you — the developers, the security experts, the innovators — since our humble beginnings. We value your trust.
Become an expert in Nexus Repository with free training resources including quick-start and technical guides, in-depth documentation, a user community, workshops, and 24/7 support.
Key Benefits of Nexus Repository

We distribute Sonatype products and provide professional services